Kansas City's only locally produced obstacle challenge course. Test yourself and YOUR TEAM OF FEMALE WARRIORS July 27th 2014 or go FULL ON BEAST MODE at the XTC Sept 28th.
We thought it would be WILD to create a one of a kind natural obstacle course using our unique terrain and landscape. Be prepared for an awesome 5k course including 30 Obstacles like: Mud, Fire, Ice, Bluff Climbs, a 7 story tower climb, hand held ZIP LINES stretching over mud pits and a School Bus wrecked down a bluff. The only way to see them all is to take the challenge!
This is not a race… it's a personal and team building challenge. All challengers are encouraged to dress in the wildest costumes and push their individual limits. This course is designed to test your stamina and will to succeed, with one WILD ASS party to celebrate your accomplishments at the end. Prizes for best costume, best team costume and more.
Learn more about the WWTC and XTC by clicking on the images below!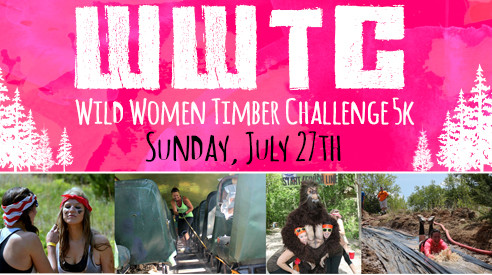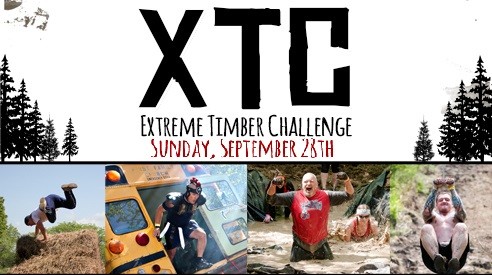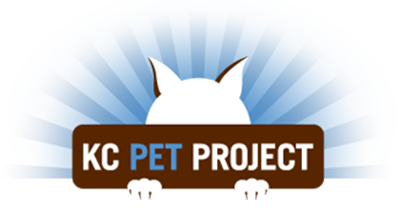 A portion of the proceeds from the WWTC event will be donated to the KC Pet Project! Learn more about all the great things that this organization does in Kansas City and their Mission to end the killing of healthy and treatable pets in Kansas City!
Beware the "Squatch" for we're letting him loose on the streets of Kansas City to motivate you to, "Unleash Your Inner Beast"!
KC TIMBER CHALLENGE BY THE NUMBERS
1
PERSONAL CHALLENGE DEFEATED
30
NATURE THEMED OBSTACLES
- WWTC Packet Pickup July 26th from Noon to 3pm -
Sports Authority 12014 W 95th St, Lenexa, KS 66215

100 remaining at $39 to the XTC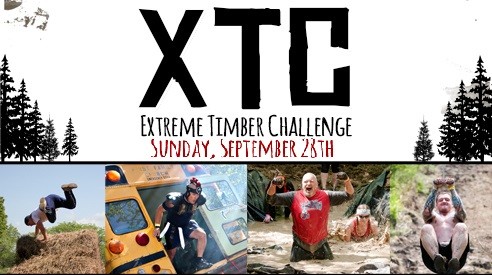 NEWSLETTER SIGNUP
This is not a race, IT'S A CHALLENGE! Do you have what it takes to CONQUER the KC Timber Challege?
Photo ID
$10 cash for parking  -  $5 cash for Bag Check (if needed)
Clothes and footwear that you don't mind getting muddy or torn. COSTUMES are highly encouraged!
Signed copy of the KC Timber Challenge waiver – DOWNLOAD THE WAIVER HERE
Must be at least 14 to compete. Under 18 must be accompanied by a parent or guardian and or have completed waiver on files.
WWTC Packet Pickup July 26th from Noon to 3pm - Sports Authority 12014 W 95th St, Lenexa, KS 66215
How do I register my Team
Team registration is available for up to 50 participants when checking out HERE. (Jan 11th)
Team Leaders can make an account, Team Name and Password. Then invite team members to join their team via email or social media. Contact Us for more details or questions
Do I have to complete all obstacles
This is a personal challenge course designed to push your limits and prove to the world you can UNLEASH YOUR INNER BEAST and defeat the course. We do not time the course and you do not have to complete any obstacle you do not feel comfortable with.
We encourage TEAM work and safety at all times!
No, this is a personal and team challenge mud and obstacle course.
Please feel free to time yourself and your team at your preference.
Packet pickup will be available onsite at 12755 Loring Dr. Bonner Springs, KS 66012
Advance packet pickup may be available at other locations in advance TBD
You will have to have ID and executed waiver at time of packet pickup. Challengers under 18 will be required to have a parent or guardian present.
Waivers will be available for download soon.
We encourage TEAM work and safety at all times!
YES! Entrance to spectators is free and there will be designated viewing areas overlooking a section of the course. For safety reasons the course it's self is closed to the public. No outside food or drink, pets, tents or umbrellas are allowed. Cameras are welcome
Spectators who want to roam the course must have a signed waiver as well- DOWNLOAD THE WAIVER HERE
I Defeated the Beast KC Timber Challenge Tee
Race Photo's free to download
Wild Party with the Sasquatch
DJ Entertainment
1 Free Beer (Must be 21 with ID)
Snacks
A SUPER awesome sense of accomplishment
Yes! Prizes will be awarded for best costume, best team costume, biggest team and more.
Prizes include ZIP line tours, free sponsor swag, admission into future events and more
What's with the Sasquatch
Our property is located in the rolling back wood bluffs of the Kansas River. We get asked all the time if this is where Sasquatch, Yeti or Bigfoot live. Of course the answer is yes. We have had quite a few sightings and enlisted him as our Mascot.
Beware the "Squatch" for we are letting him loose on the street of Kansas City to motivate you to, "Unleash Your Inner Beast"!
Join the Timber Challenge Team! Volunteers are a vital part of the team from check-in to coaching individual obstacles. Ideal volunteer candidates are energetic motivators who love the outdoors and fitness as much as we do.
WHY? All volunteers get to come out the course and play/test our obstacles in advance of the event. We will also have a post event team run for staff and volunteers with an after party.
Event Rules and Guidelines
Please read our rules and guidelines HERE
We encourage TEAM work and safety at all times!
Meet the a few of the BEASTS on the KC Timber Challenge. To see them all you have to take the CHALLENGE!
Close
Follow the KC Timber Challange
Keep up with the Beast by showing us some love :)